To save time and to make sure you have all the important information you need, please print out and complete the client questionnaire and bring it along on to your first visit. You can click the image below to open up the PDF file.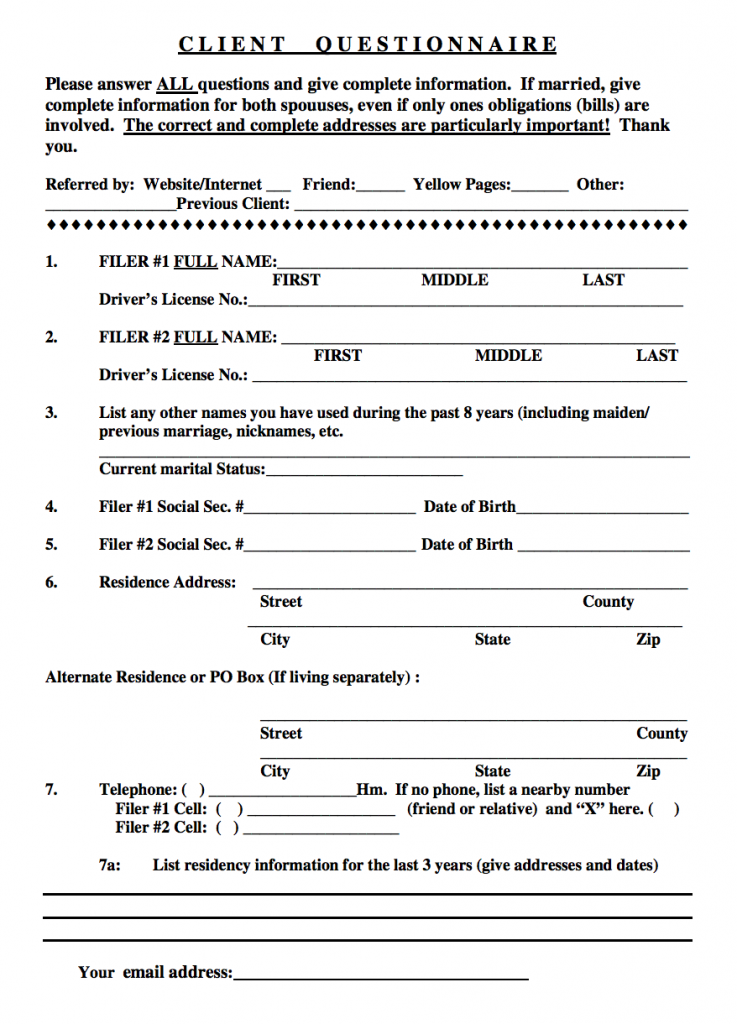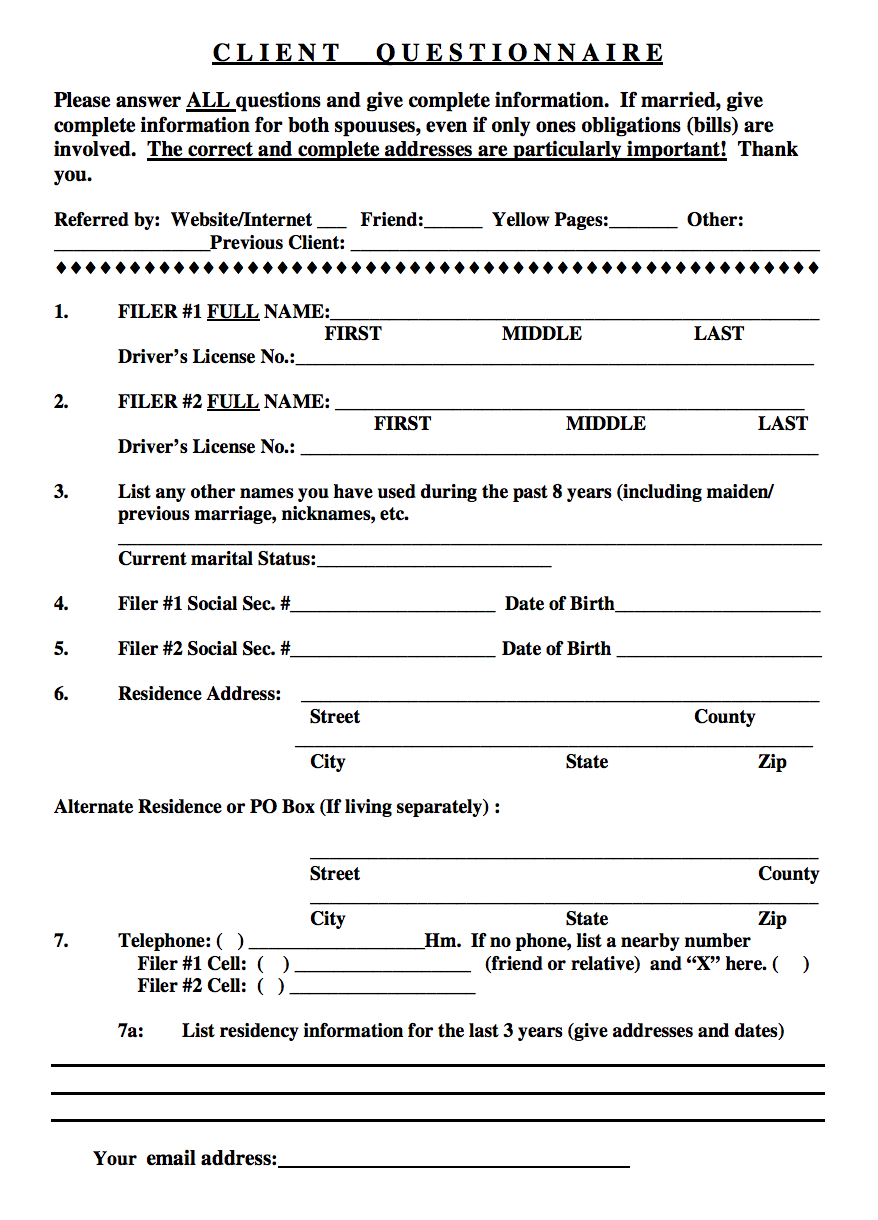 Oregon Bankruptcy Consultation Questionnaire
Also, please visit www.annualcreditreport.com to download your free credit report to bring with you on your first visit.